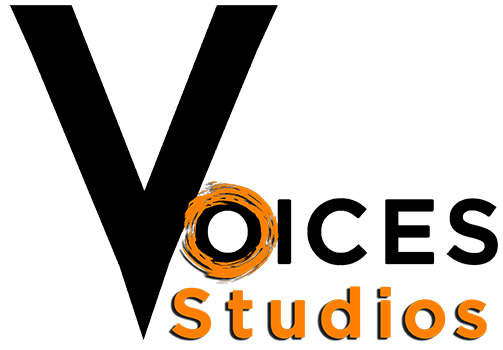 Building Community Through the Arts
Headquarters for our Creative Space Making
A Hub of Creative Practice in the Visual and Performing Arts
– All in Dubuque's most diverse neighborhood.
Thank You DRA!
A HUGE thank you to the DRA for an amazing award of $19,000 to support our vision for arts in the community!
Thank You DRA!

A HUGE thank you to the DRA for an amazing award of $19,000 to support our vision for arts in the community!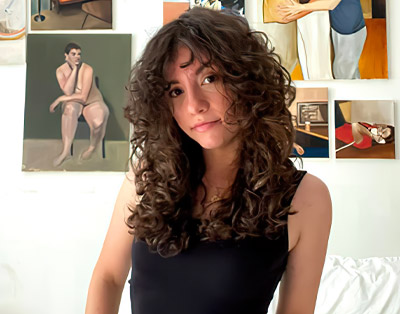 Melissa Middleberg
New York, New York
Voices Gallery
About Melissa
Melissa has had a lifelong fascination with old family photos. She invites you to join her on a search through her colorful paintings: eavesdrop on a phone call, go grocery shopping in Mill Basin, come see the new baby, eat a bagel on the lower east side of Manhattan. She has studied at the New York Academy of Art, The Art Students League, and under the tutelage of painter Lisa Zwerling. She has shown her work at 440 Gallery in Brooklyn, O'Flaherty's in Manhattan, and at the Metropolitan Museum of Art in New York.
Georgie Nakima
Charlotte, North Carolina
Studio Gallery
About Georgie
Georgie is a multidisciplinary artist and muralist based out of Charlotte, NC. After honing in on her artistry at Northwest School of the Arts, Georgie attended Winston-Salem State University with intention of further exploring the natural world. Her studies in Life Sciences have fueled her insight in environment preservation and philosophy, which transcends through her work's subject matter. Her work pays homage to the African and Indigenous diaspora while highlighting nature and biodiversity. Georgie is an AT&T Black Future Makers honoree.
Al-Qawi Nanavati
Mumbai, India
Mezzanine Gallery
About Al-Qawi
Nanavati's art practice is an amalgamation of printmaking, painting, and textiles. She is heavily influenced by meditation, prayer, and repetition along with the aftermath of loss and its manifestation in one's own life. She completed her BFA from the School of the Art Institute of Chicago and a Postgraduate Certification in Indian Aesthetics from Jnanapravaha, Mumbai. She is co-founder of Young Art Support, an online platform that promotes, exhibits, and sells work of young artists commission free.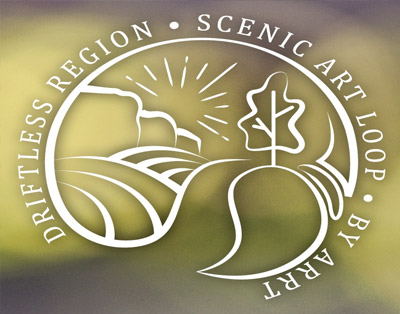 Scenic Art Loop
Driftless Region
Joan Mulgrew Gallery
About S A L
Featuring five regional artists including:
Ben Brummerhop, Mineral Point, WI
Jenna Lueck, Balltown, IA
Rabecca Jayne Hennessey, Guttenberg, IA
Kathryn Baxa, Galena, IL
Laura Larabee, Monticello, IA
Special thanks to our Grand Opening Sponsors:
Become a part of the Voices Studios Community
We Need Your Support
Good news! An art ecosystem is taking shape on the Central Avenue corridor in Dubuque. Voices Productions has acquired a new home between 15th & 16th St.
The State of Iowa has awarded us a $100k Challenge Grant to help stimulate revitalization and community building through creative placemaking.
---
We are eager to match the Challenge grant dollar for dollar, so we can be empowered to activate a fresh new cultural scene in Dubuque's north end. We appeal to you to consider a donation of any size, as we need to renovate the property and install badly needed ADA upgrades.
Donate Online
Make your Voice a part of Voices Studios.
We are a volunteer organization, so 100% of your donation will support our efforts to build community through the arts.
This form allows donations of $100-$500, or any amount you choose.  Your greatly appreciate your support.
Checks may be written to Voices Productions and mailed to P.O. Box 3095, Dubuque, IA  52001 .
Impact Sponsorship Opportunities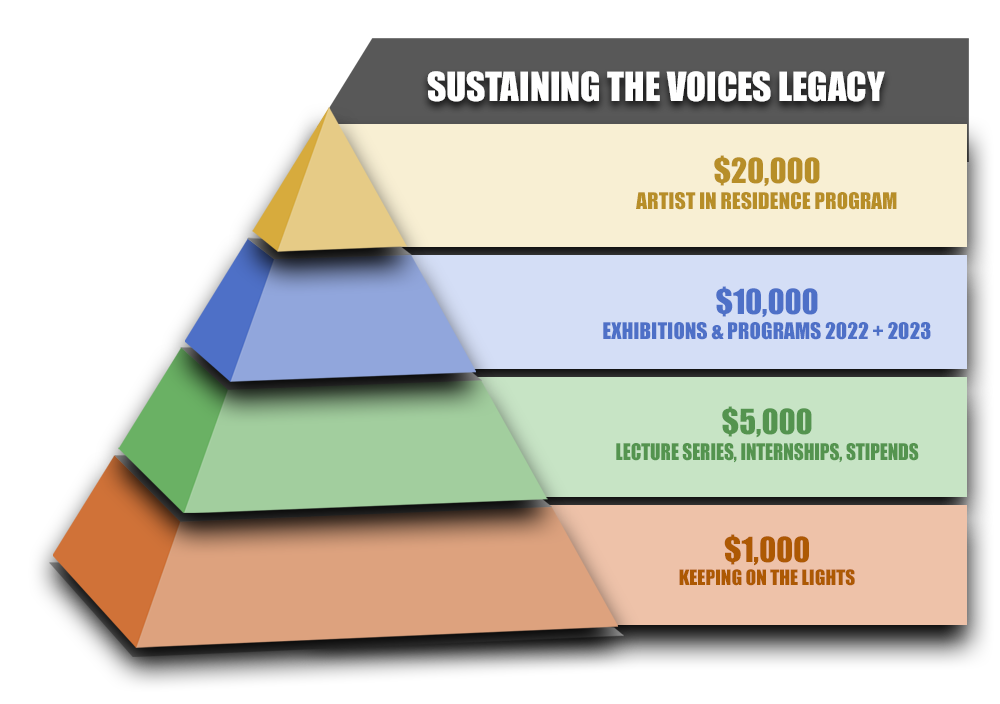 Artists – Submit Your Work
Click Here to Submit Your Artwork
A group of kindred spirits hatch a plan to activate the shuttered Millwork District through the transformative power of the arts.